I hardly ever get sick!  I haven't been this sick, in almost two years. I truly believe eating a whole foods plant based diet, has been the reason why I've been so healthy. I've managed to catch a cold, and it has completely knocked me off my feet. 
I've recently been working, in a high traffic, retail shop. This beautiful shop sells my bath products, and I love helping out. I see thousands of people a week, and I caught a cold from one of our visitors. I created a list of my 10 go-to tricks, and tips on feeling better! I am currently doing all 10 tips and tricks.
* I'm not a doctor or health care professional - these tips are just my personal favorites.
1.) Hydration
 Yes, I know everyone tells you to drink your water... but it's crucial for your health and well being. Drinking enough water will flush out those nasty toxins, and hydrate your body for a steady recovery.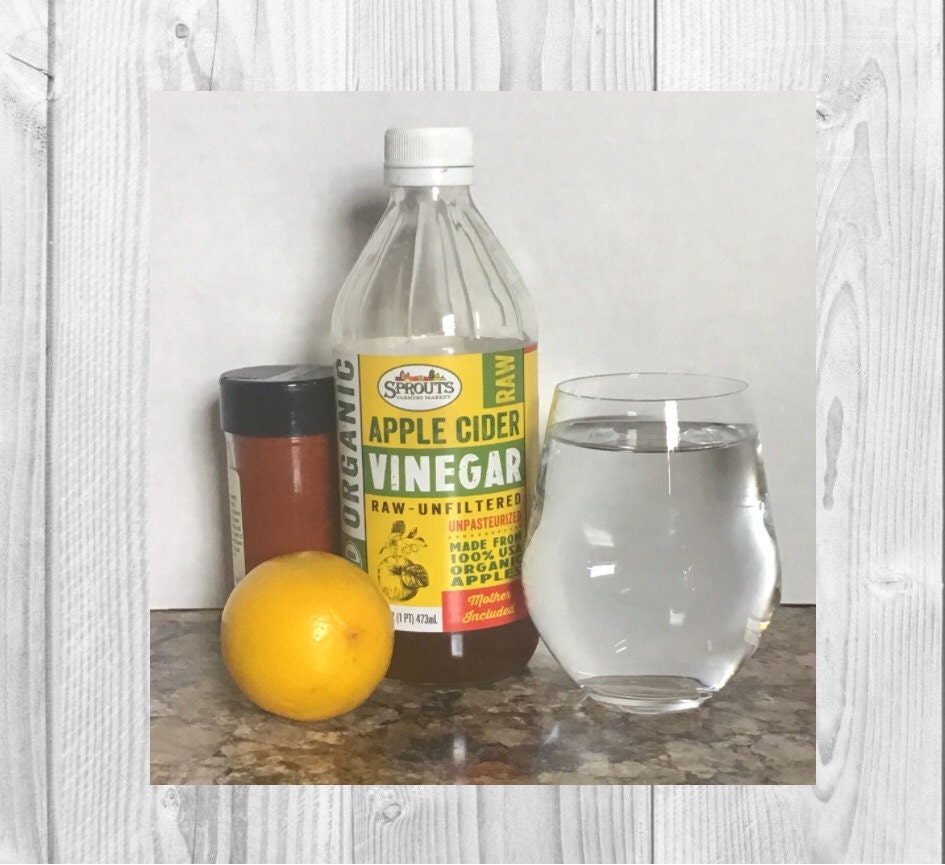 2.) Lemon & Apple Cider Vinegar Water
I like to drink this mixture: morning, noon, and night! Lemon is high in vitamin C, and has a refreshing taste. The apple cider vinegar is known to help with your bodies metabolism, but in recent studies it's been linked with helping kill pathogens, and harmful bacteria... and if you can stomach the taste, add a pinch of cayenne pepper. The cayenne pepper, will help clear your sinuses.
3.) Electrolyte Packets
I know so many people, that drink Gatorade when they're sick. Gatorade is essentially Kool-Aid, with salt. The problem is that Gatorade is packed with sugar, and sugar weekens your immune system. I like to use NUUN tablets, and Vega Electrolyte packets! They taste great, and have zero sugar. I personally feel like they are a healthier choice, to Gatorade, and I like that they are fully vegan.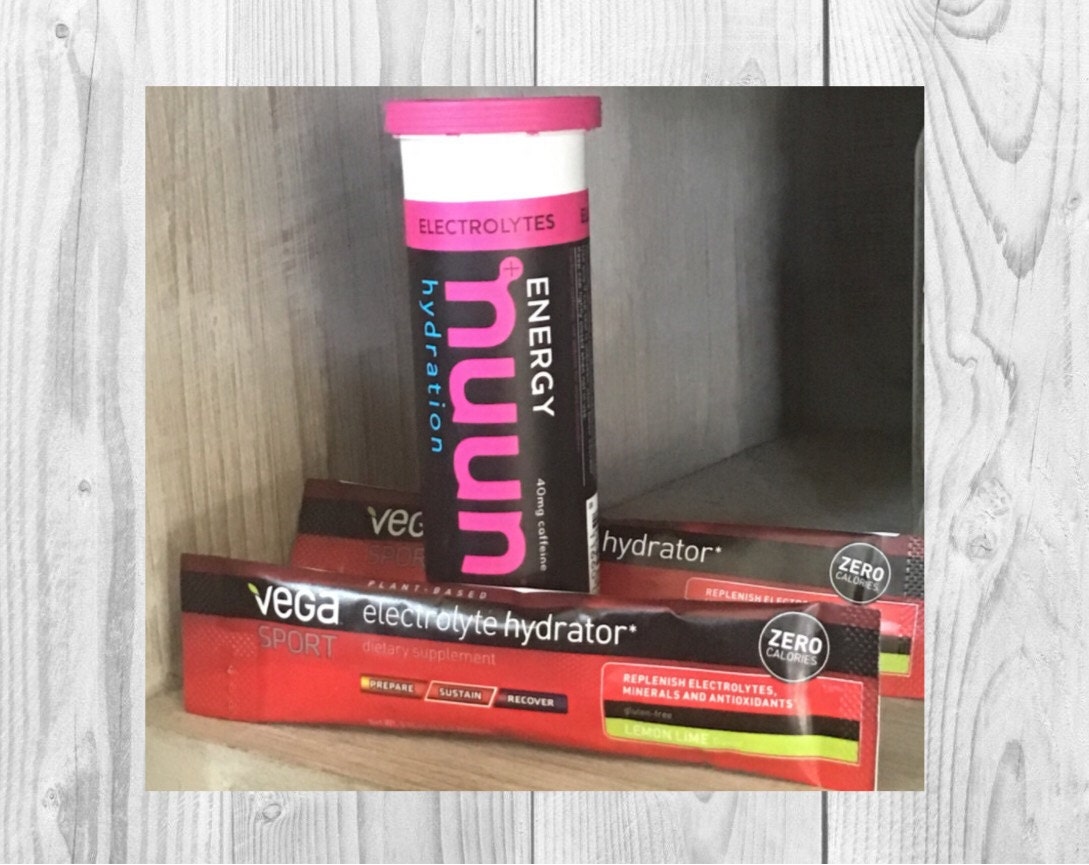 4.) No Sugar
Sugar weekens your immune system. I like to cut out processed sugar as much as possible, when I'm sick. It's almost impossible to completely cut out sugar, as it's in everything, but it truly helps! When I cut my sugar intake, and I can feel my body getting stronger! 
5.) Vegan Elderberry Syrup
I swear by Elderberry Syrup! I've been making my own, because most elderberry syrup is made with honey. When I was at WholeFoods this week, I found the brand Nature's Way, and they have a sambucus elderberry syrup. Nature's way, offers vegan elderberry syrup, and cough drops! I'd suggest reading studies on Elderberry syrup, because the results are truly remarkable. The taste is wonderful, and the syrup makes me feel better - happy camper!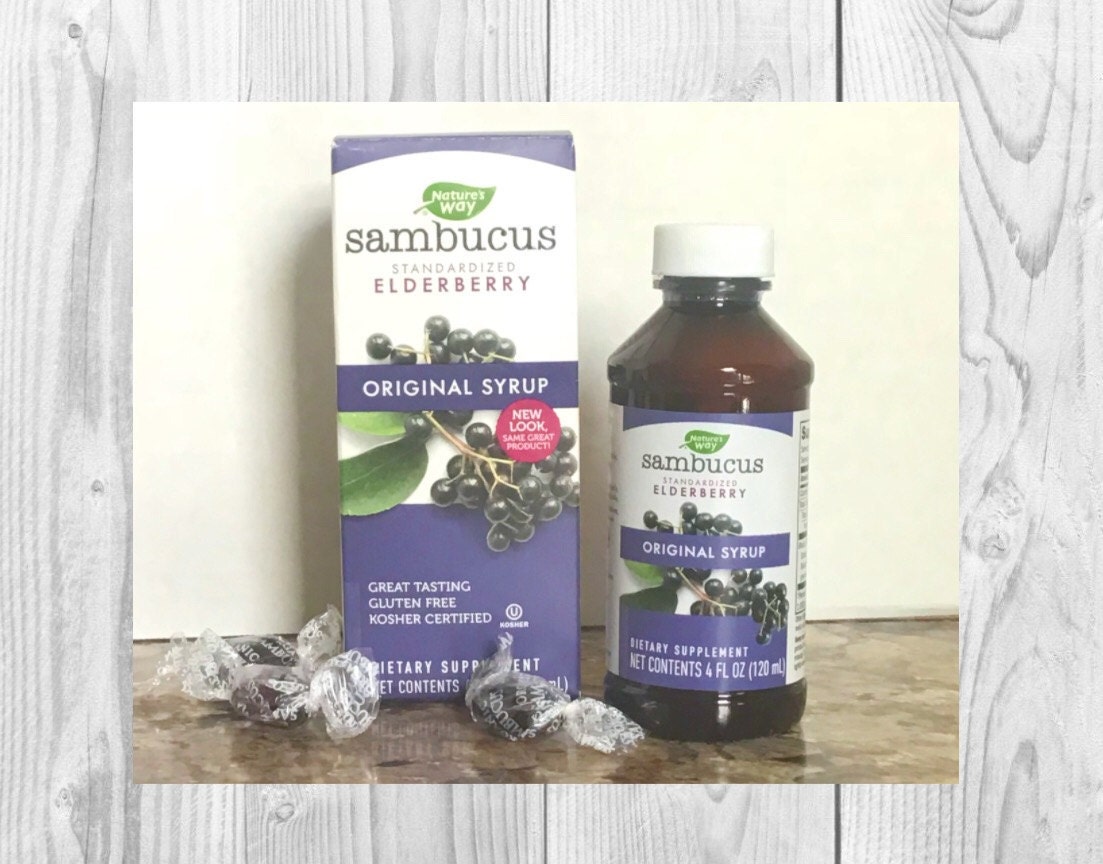 6.) Vegan Cough Drops
Nature's Way, makes an elderberry cough drop - and they taste amazing too! I love the taste of elderberries, and these cough drops have flavor, Vitamin C, and Zinc. I also enjoy the Ricola Original Herb cough drops.10 different herbs are in these cough drops, and I feel the soothing affects while using them. Even though I like Ricola, the Sambucus Elderberry is a 10/10 in taste. *Not all Ricola cough drops are vegan, so please check the packaging or check online!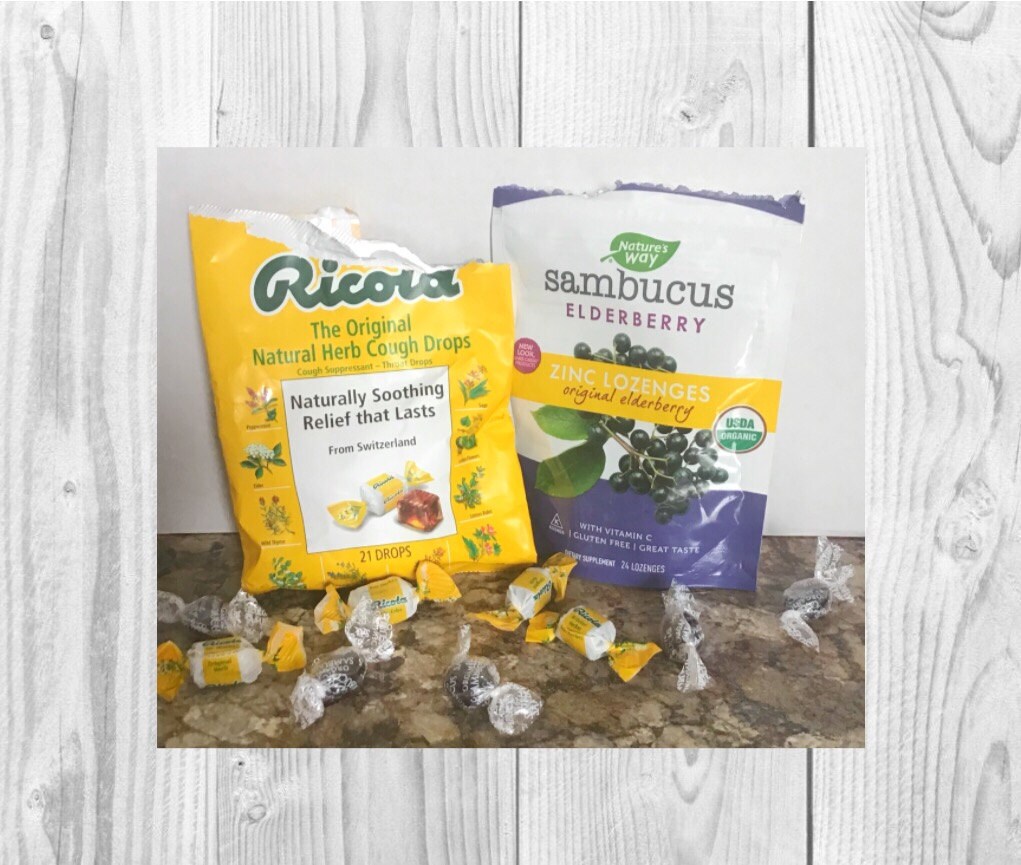 7.) Teas & Kombucha
I'm always drinking hot teas in the winter. The warmth soothes my sore throat, and it's very comforting. I highly enjoy Tazo's Zen, Matcha Love, Zhena's Egyptian Mint, and Detox Tea. I also drink large amounts of kombucha!
 I drink kombucha regularly, but I find it so beneficial when my body is feeling week. I'm letting good bacteria into my body, and I couldn't recommend it enough. My favorite brands are Health Ade, and GTS. Health Ade "Pink Lady Apple" is my all time favorite. GTS has a flavor called "Living in Gratitude". "Living in Gratitude, has a great flavor, and this bottle feeds 10 people, in parternship with Feeding America. This is a fall blend, and it's packed with apples, spices, and tumeric - which is beneficial for our immune systems.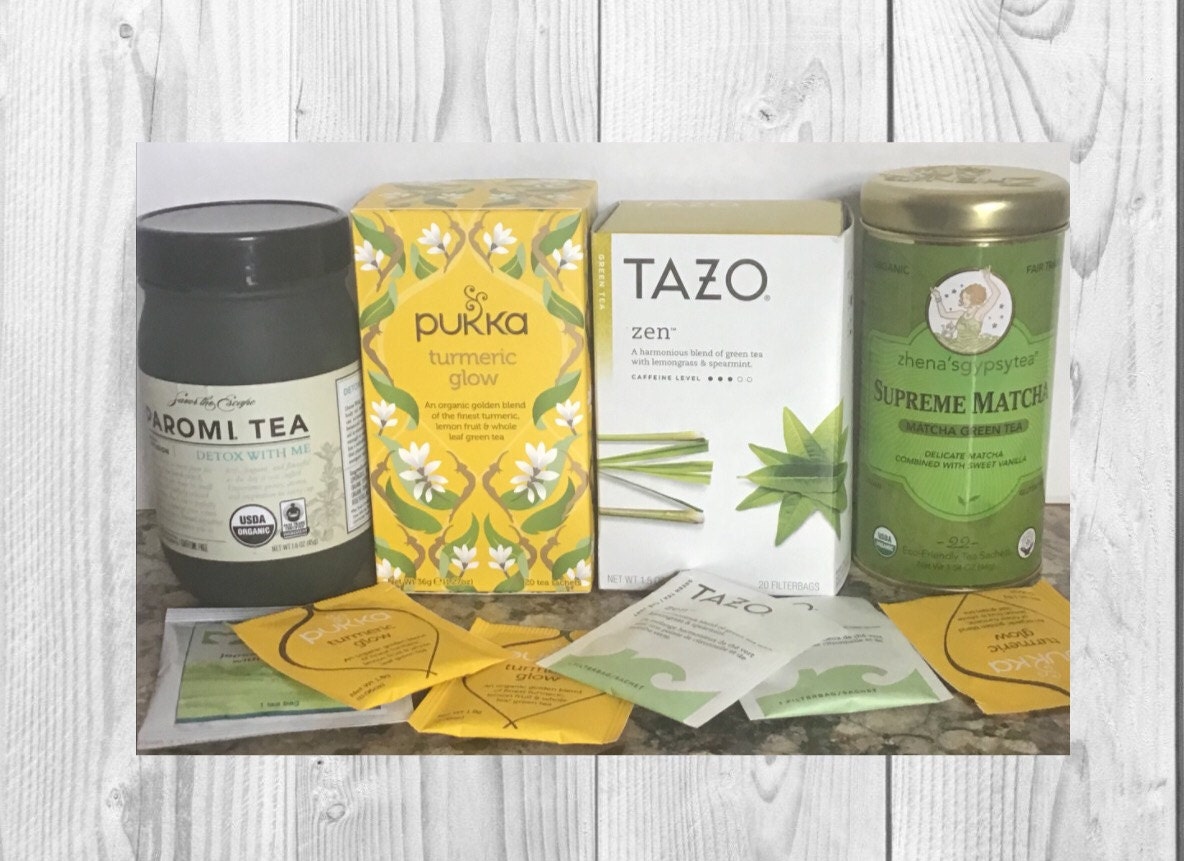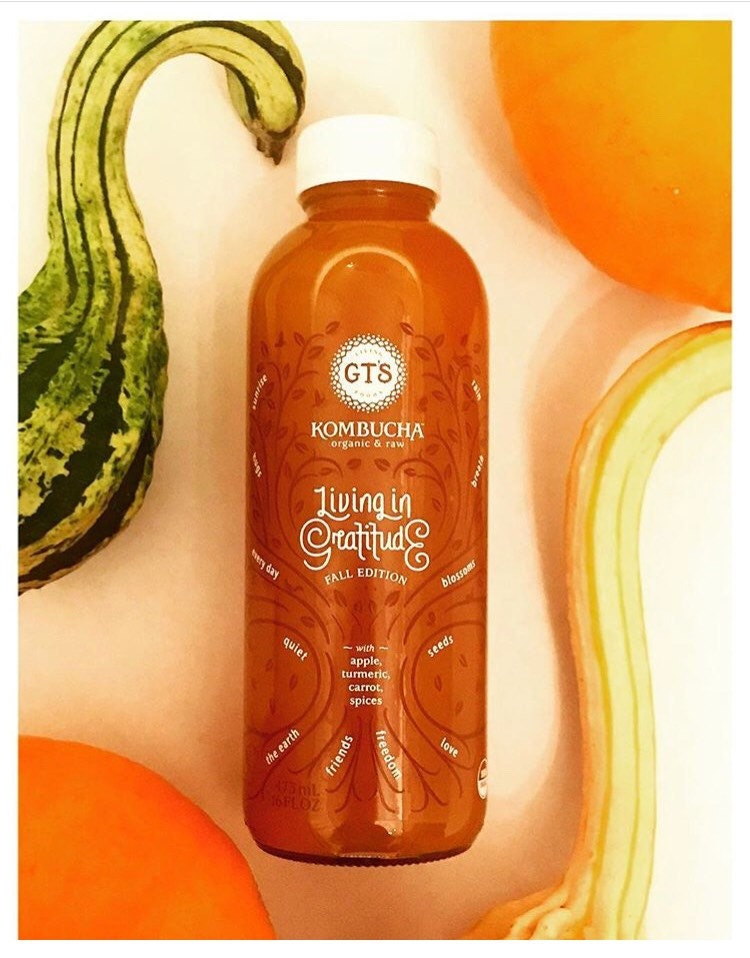 8.) Essential Oils
I'm an essential oil girl. I use them for my business, my products, and all throughout my home. I love to diffuse peppermint, and doTERRA's Breathe when I'm sick. I'll diffuse them, and I'll rub them onto my skin. I'll rub doTERRA's On Guard on my neck, and will focus on my lympth nodes. I also create this essential oil blend to diffuse: Tea Tree, Eucalyptus, and Peppermint - it's great for fighting the cold and flu season.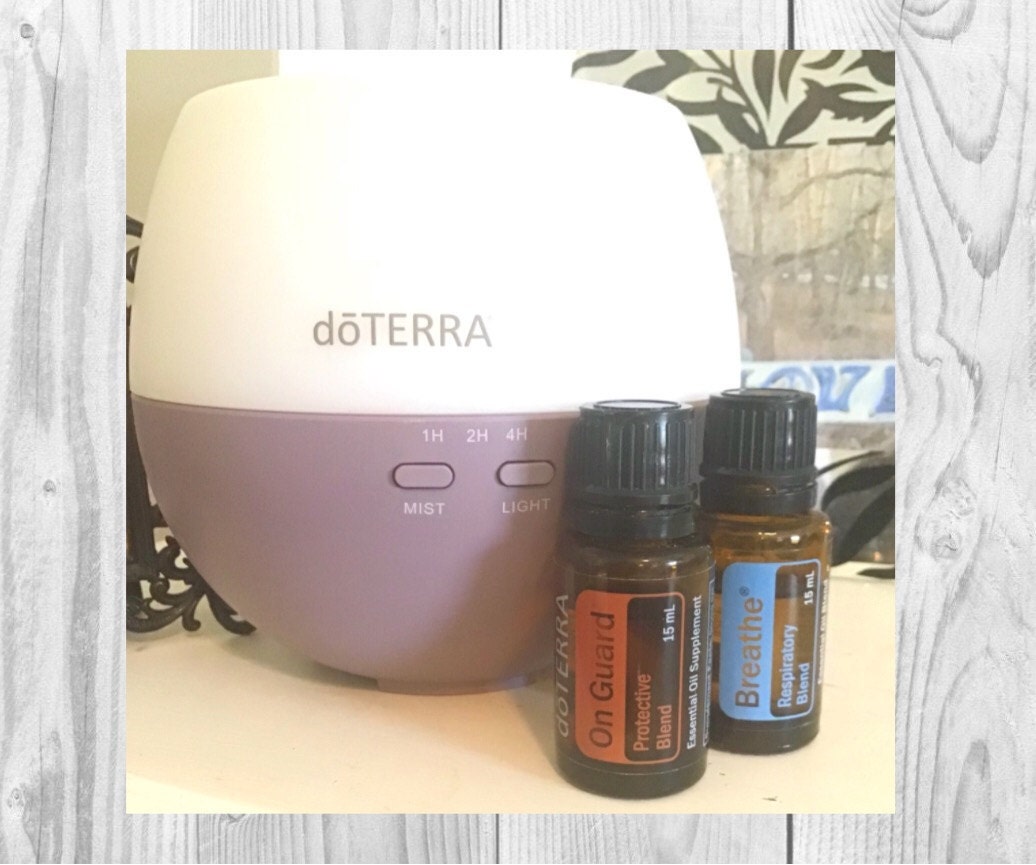 9.) Showers & Baths
Allow your body to relax. I like to take a hot shower, and let the steam open up my air ways. I also like to take a hot bath, while soaking in an Epsom salt blend, and using a bath bomb. I created doTERRA's "Breathe" and "On Guard" into bath bombs, bar soaps, and shower steamers. They smell amazing, and the benefits I recieve are wonderful. I also created shower steamers, in On Guard, and Breathe and holy smokes does it help open up your passage ways. 
You may purchase these bath products in my shop, and read more about the products. If you're interested in purchasing the single oils, just email me. I'd love to help you on your journey! They've truly worked on me.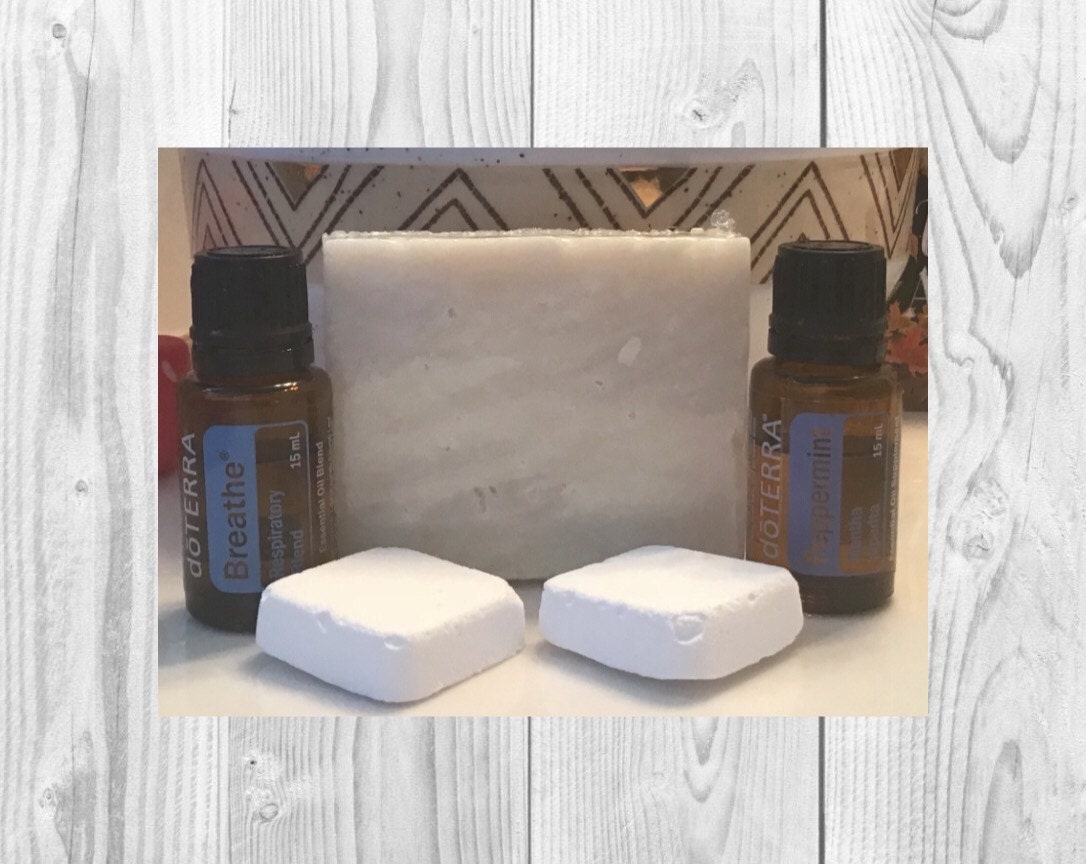 .
10.) REST!!!
Sleep! Your body needs sleep! We can't fully heal and get better, if we never allow our body to rest. Our phones need charged everyday, and they can't function forever on 20%. Our beds are our bodies chargers! When we sleep, we are allowing our body to rest and heal. I like to diffuse lavender, and take meletolin when I can't sleep. I'll read a book, take a night run, or take a hot bath to get sleepy - it's so important to get those Zzz's.
I hope you enjoyed my personal tips and tricks. Again, I am not a health care professional, but these practices truly help me. If you are concered with your health, please seek your doctor! 
I'm sending up postitive vibes, and hugs to everyone whose not feeling their best. 
XOXO
-Autumn