On Saturday, we were at our second EVER craft fair event. We have so much fun meeting new people, and spreading ethical beauty products. My mother drove from Illinois, and my husband helped me as well. I feel truly blessed to have a family that believes in me, and so generously offers to help. Also, that they all wear matching shirts with me. <3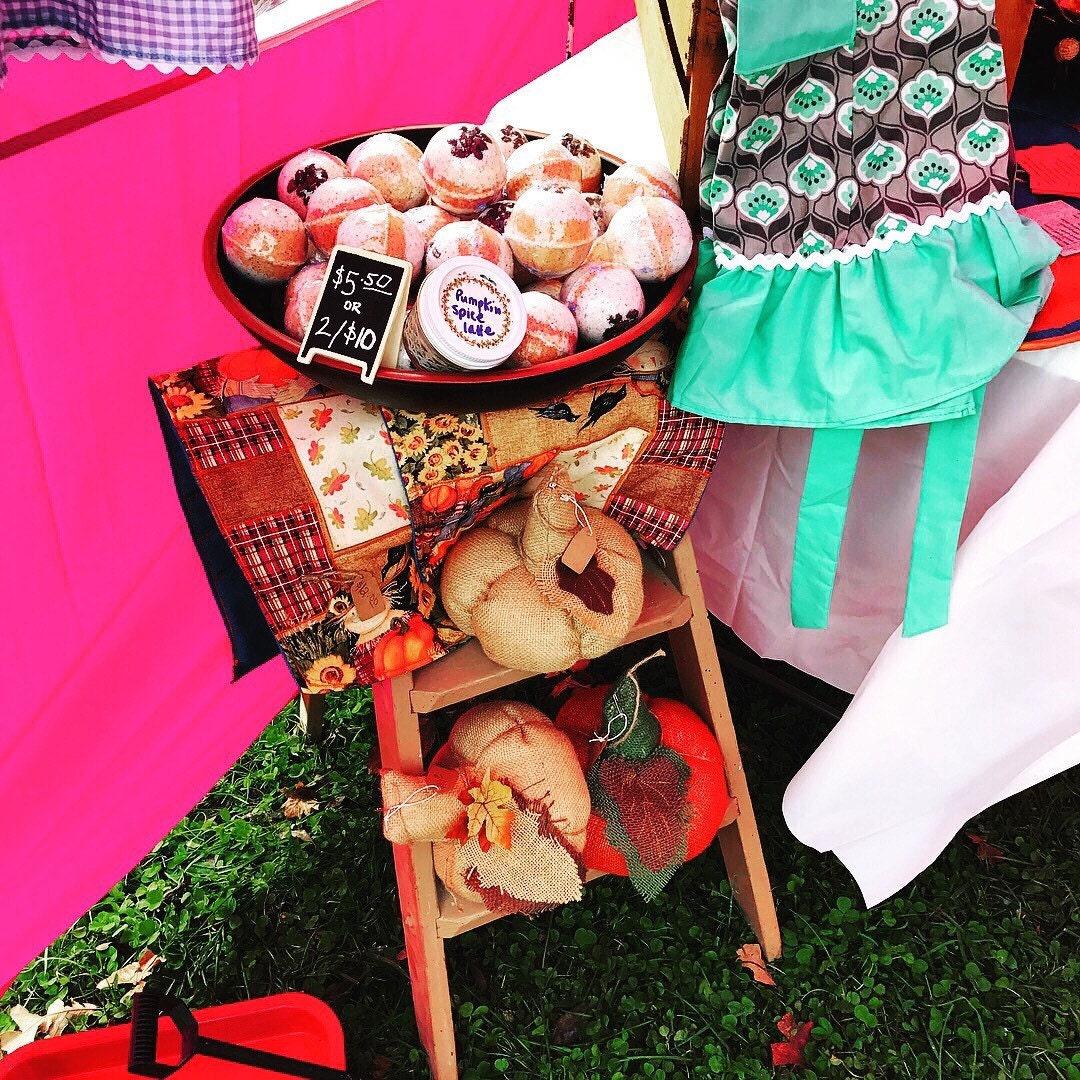 Always Autumn Crafts is under the brightest pink tent, one could possibly find. It stands out, and it's our favorite color. Inside you'll find: all natural, vegan, and cruelty-free beauty products. Fourteen different bath bomb scents, three seasonal bath bombs, home decor, vegan soap, and candles.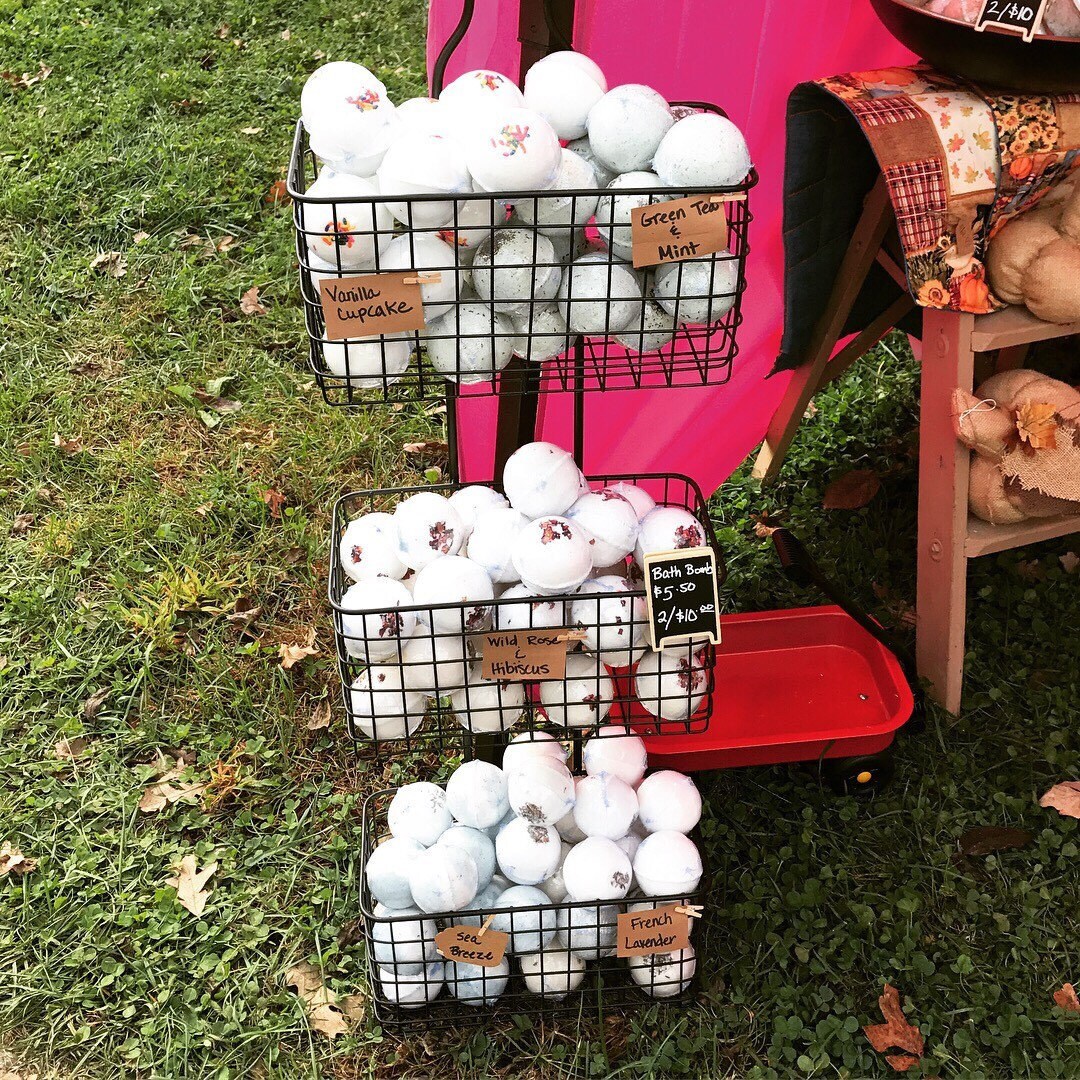 Every month we donate a percentage of our proceeds to The Sea Shepherd Conservation Society. On top of that we also like to choose a local charity to donate a percentage of our local craft fair sales. 
For the months of October and November, we are donating our local sales to Beneath The Skin. (I wrote a blog dedicated just about them) We were able to pass their flyers out over the weekend, and it helped one teen girl in particular. Her and her grandma seemed so grateful. That did my heart so much good. As much as I want to make money, and grow my business, seeing people smile over something you've done is the greatest accomplishment. I love helping animals, and people so much. I'm so honored to have a company that invest in such great charitys.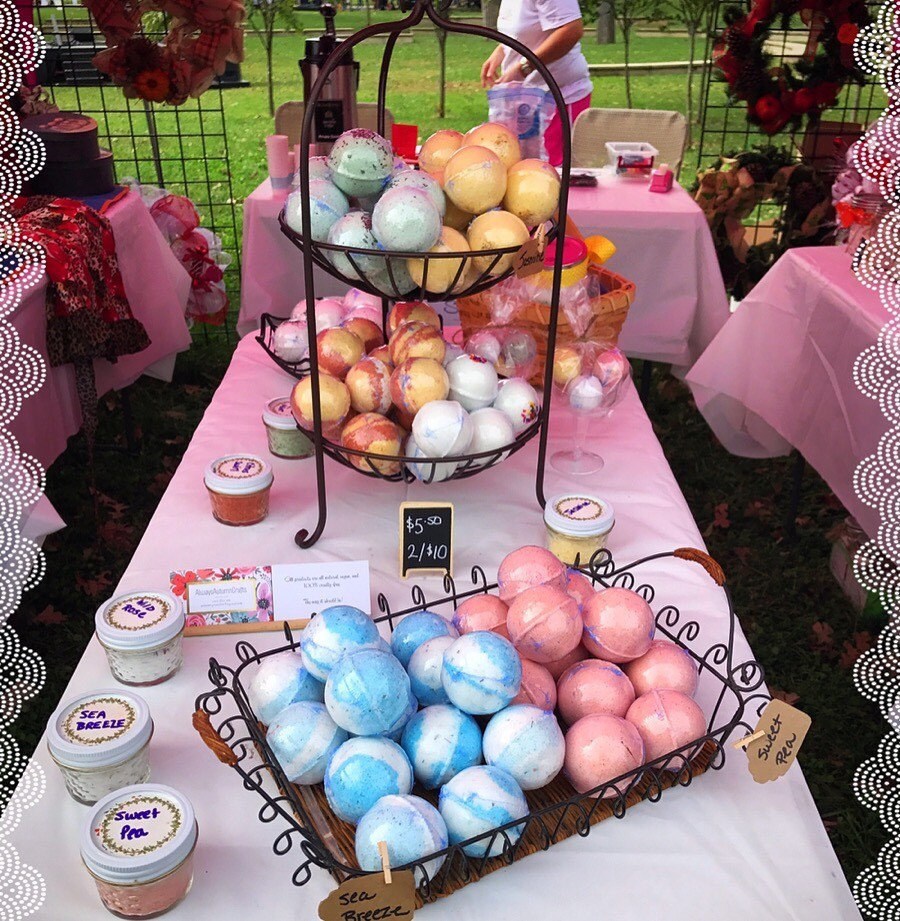 A father came up to me and was amazed that our bath bombs are all natural and vegan. His son is extremely allergic to dyes and chemicals, and I had so much joy that I could offer his family great options. Not only was his son allergic, he suffers from severe autism. The father bought lavender bath bombs, because it helps his son calm down. That put another huge smile on my face. Natural products are such a no brainer to me, but I'm amazed at how hard they really are to find. To say I left the craft fair overjoyed, is an understatement. 
Two people asked me about veganism, and why it matters in products. Telling them facts, and being reasonable really went a long way. Explaining that I went to cosmetology school, and finished with my degree, really put their trust in my words. I think our booth inspired two new families to go with vegan/cruelty-free products. So happy!
I love doing online sales, but meeting new people is so much fun. Getting to explain why I made this brand, and to share my passion is such a blessing. Spreading cruelty-free living, and sharing new charitys with great people is so fun. 
Again, you are never too small to make great things happen. Small acts of kindness really go a long way. Any amount is doing something positive in this dark world. Never give up or be defeated! 
I can't wait to see you all again. The Gulch, Nashville TN. November 4, 2017.
xoxo,
Autumn